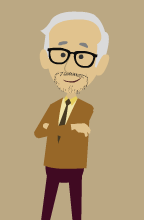 Managing your Social Security Disability Insurance Practice can be tough work, not to mention actually working on your cases. We have a way to save you time and money managing your busy practice!
The Ombudsman is a better kind of case management software. Chuck Martin (the creator and primary architect of The Ombudsman, as well as a practicing SSDI lawyer himself) will be hosting a LIVE demo this Tuesday, October 22nd from 4-5pm EDT.
Chuck will walk you step-by-step through The Ombudsman. You'll learn how to:
Simplify your practice
Automate your work
Take control of the paperwork tsunami
Sleep better knowing your deadlines are covered and nothing is slipping through the cracks
To register for this event, email support@theombudsman.com. Be sure to include your name, practice, and # of attendees. We'll send you the meeting details prior to Tuesday.
Current Ombudsman users are welcome to attend as a refresher course. There will be a LIVE Q&A session at the end.
Don't forget to mark it on your calendar! We'll see you Tuesday.